Why Partner with Adaptive?

Our breadth, depth and customisation allow you to target new and existing industries and client bases, all while earning passive income.

Adaptive was built specifically for the cloud with a security-first approach. Our solutions automate business processes, improve decision-making, collaboration and operational efficiencies, while reducing upfront and ongoing IT costs and maintenance. Clients purchase as many or as few modules as required.
Blogs, Posts, Microsites
Draw traffic from content
and attach a unique affiliateID and
60-day cookie to earn income.
Social Media & Influencers
Promote across business Social Media (Linkedin, Facebook, YouYube, Twitter,
Instagram, Reddit, Quora, Discord etc.)
E-Mail
Apply targeted e-mails, lead magnets or
promote through newsletters.
Our Affiliate Program: Key Benefits
Business Applications
Market Integrated Customisable Business Applications or full ERP suites
A Comprehensive Portfolio
A comprehensive portfolio of software products to promote, with multiple USPs
Full End-User Branding
Full Client Branding with their domain and logo. Dashboards state "Powered by Adaptive"
Adaptive Marketplace
Display your Logo and Corporate Profile
to promote lead generation
Affiliate Badges
Earn and Display Affiliate Badges
Awards
Opportunities for Affiliate Awards
Almost Passive Revenue
After content creation and promotion, earn almost passive revenue: $100-$500 per sign-up for deals over $500/month else earn 100% of the first month's client fee1
Flexibility
No product to create. Nothing to ship. No client interaction. No ongoing client support
Cost-Effective & Low Risk
Accessible to start-ups or established marketers: The main investment is your time
Customer Success Stories
Publish Customer Success
Stories on Adaptive
Sales and Marketing
Accelerate sales and marketing with marketing collateral and code snippets
Free Onboarding & Portal
No cost to join, plus an Affiliate Portal to access resources and view transactions
1
Example 1: Client purchases software for $500/month (typically our lowest base price for a few products). You earn $100. The larger the sale the greater your revenue.
Example 2: Client purchases software for $50/month (e.g. CMS package) you earn $50.
Affiliate Program Outcomes
Drive digital engagement, industry-wide competitive advantages
and secure passive revenue streams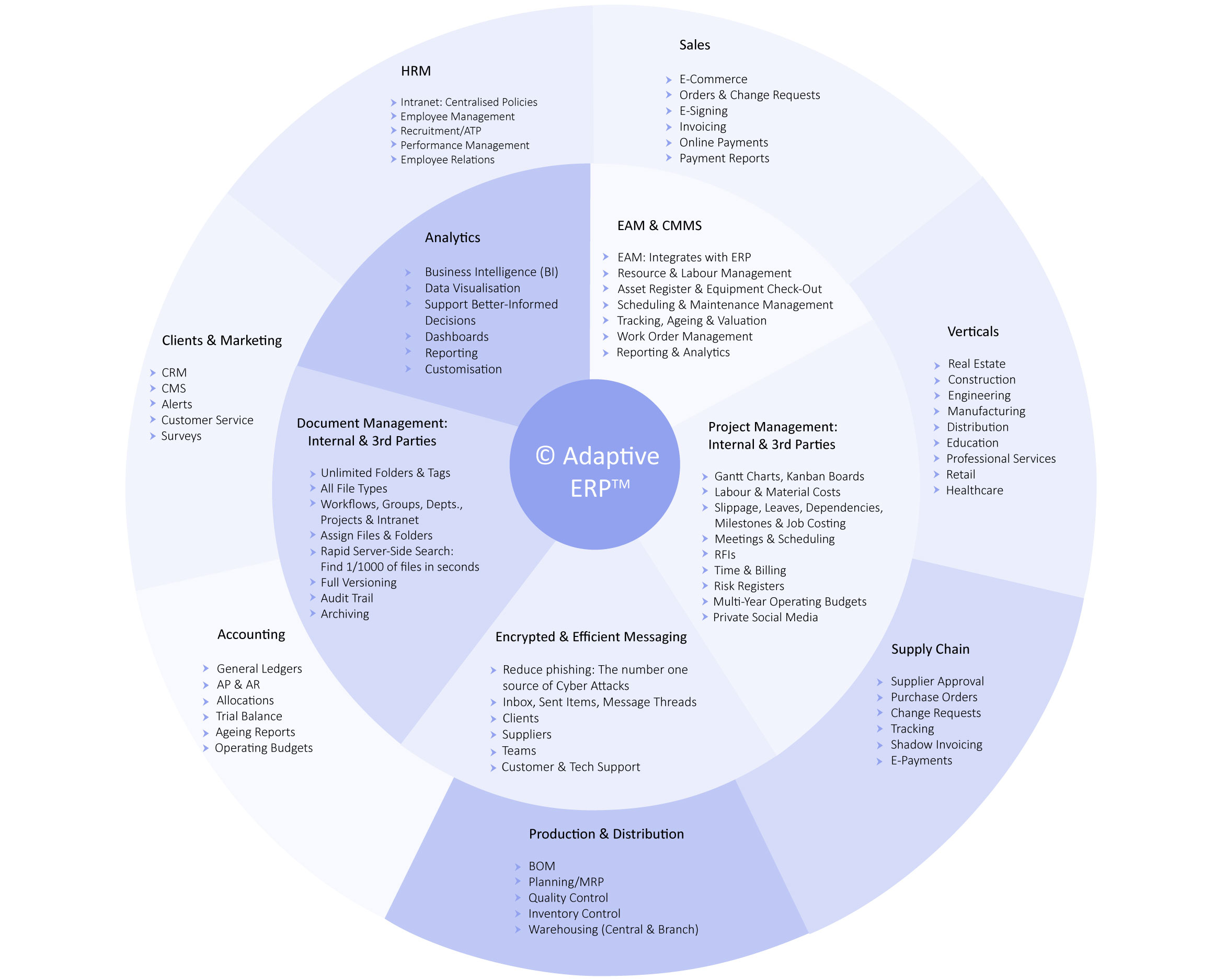 Our Philosophy & Unique Selling Points (USPs)
| | |
| --- | --- |
| Significant Time & Cost-Savings | We offer clients breadth and depth, with a focus on time and efficiency savings. |
| "Home-cooked" not "ready-made" | Adaptive offers "home-cooked" food rather than "ready-made" to focus on quality, security and facilitate customisation |
| Enhanced Security | Each client has their own database and unique encryption key. All client data is segregated. Our 2-FA Login is akin to bank grade security and there are no listings in the CVE Mitre (Global Vulnerability) Database. Book a call to discuss our unique approach to security |
| Fraud Risk Mitigation | Multiple Internal & External Fraud Risk Controls |
| Implementation | Risk-Based Access Controls and Business Analysis to ensure software flows match client business flows, with training and a test environment before go-live |
| Key-Based 2-FA | Key-Based 2-Factor Authentication login, using a PIN which is never transmitted or stored and would fail after a few incorrect attempts. The PIN is entered onto a special keypad so keyloggers (malware) could not detect the PIN. Users enter their PIN then click on a matching image - this protects against BOTs, making it close to hack-proof |
| APIs & Plugins | Our APIs and Plugins each rely on A-Auth (Adaptive Authorization) and numerous additional measures to block malicious intruders |
Affiliate Program Application