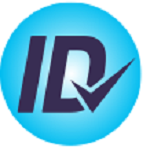 About IDprop
(IDprop,a division of IDcheck Limited, is the only property management platform to offer real-time Biometric Identity Verification, Key-Based 2-Factor Authentication login and multiple measures to mitigate internal and external fraud.
IDprop provides comprehensive, cloud-based Property Management Software for self-storage, commercial, residential, single and multi-family, community associations and affordable housing. Automate workflows on behalf of landlords or investors. Manage buildings, complexes or single units across regions, or internationally, and assign CAM maintenance and costs easily.
The solution covers Leasing, Accounting, Invoicing, Online Payments, Arrears Management, Maintenance, Compliance, Operations, Inspections and Appraisals. The suite also includes a CRM for Lead Management and handles Vacancies, Bookings, Tenant Progression, Background Screening with Biometric Identity Verification, E-Signing and Contracts.
The system also provides separate Dashboards for Property Managers, Owners, Concierge and Tenants, with useful alerts such as arrears, compliance notices, emergencies and messaging.
Founder & CEO: Sara Statman
Sara has over 20yrs Buy-Sell Side experience across Tier1 Banks, Hedge Funds, Brokers and Investment Advisors: ex-trader/quant, who moved into Risk, Governance, Controls, Regulatory Compliance and Market Surveillance.
She has expertise in areas ranging from trading products, algos and investment strategies, through to processes, policies, procedures, internal controls, core risk and governance. She brings extensive line and project management experience and experience of regulatory implementation.
Sara is very hands-on. She is responsible for overall Strategy, acts as Key Stakeholder, writes business requirements, Programme Manages, hires and manages teams and reviews code. She also designs and manages all the databases and writes all the database queries.
She funded all development herself and is sole shareholder.
She served as Vice-President of The Hedge Fund Association, holds an MSc Computer Science from Imperial College, an Honours Degree in Economics and speaks Spanish and French.
Team
The majority of our staff are developers, quality assurance and business analysts.
Request a demo or consultation