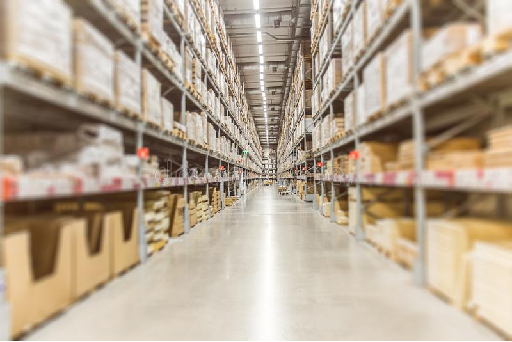 Inventory & Warehouse Management
Overview
Manage all your inventory needs seemlessly. View stage of work orders, raw materials, works in progress, integrate with warehousing and get low stock alerts. The system streamlines SKUs (Stock-Keeping Units) and stores GTINs (Global Trade Item Numbers) and UPCs (Universal Product Codes).

Warehousing caters for both Central and Branch models for goods arriving from suppliers, as well as production and distribution centres. It also stores location within each Warehouse based on your naming conventions.

Inventory and Warehousing modules integrate seamlessly with Purchase Orders, Change Requests, Tracking, Shadow Supplier Invoicing, Online Payments, Sales, CRM, Client Orders, Client Change Requests, Invoicing, Client Payments, Dashboards and Reporting.
Efficient Inventory & Warehouse Management
Track inventory through the lifecycle, from Suppliers, Production and Warehousing through to Client Orders and
Distribution, with a fully integrated system. Improve operational efficiency and drive client success and retention.

Top Benefits of SKUs and How Adaptive Implements
Benefit
Rationale
A Consistent Architecture:
A consistent architecture with standardised SKUs, facilitates inventory tracking across multiple channels and helps prevent stock mismatches, overselling and low inventory levels.
A standardised SKU:
A standardised SKU improves purchasing and replenishing stock. Standardised SKUs also reduce errors with Pick and Pack
Low Stock Alerts:
System alerts inform you when stock is running low. The module is linked to Purchase Orders with all vendor products and pricing pre-approved, making it fast and simple to replenish stock.
Improves Reporting:
Our reports use SKUs to highlight products most in demand, with data fed back to Warehousing where they might choose to place the most frequently ordered stock within easier reach.
Enrich CRM, Sales and
Marketing Data:
Enable sales to respond quickly with real-time stock data. This data also feeds into Marketing, where advertisement and e-mail campaigns can be adjusted towards the most popular products.
Strengthen Supplier Relationship Management:
Improve communication and collaboration with Suppliers through Messaging and the Supply Chain cycle, enabling the Procurement team to interact easily and be informed of bottlenecks far sooner.
Improve Account Management:
Allow view-only access to inventory levels and orders to strengthen account management.
Request a demo or consultation