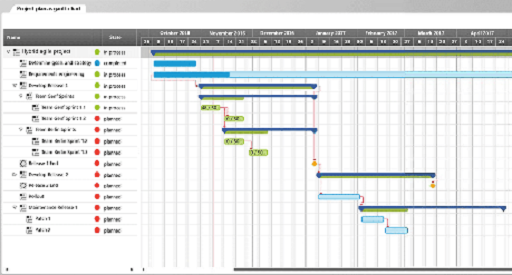 Comprehensive Project Management
Overview: Manage Projects with Teams & 3rd Parties
Create an unlimited number of projects. Add team members, assign roles, staff rates, material costs, schedule, include leaves and vacations. Our in-built Gantt Chart is simple to use and enables you to track progress, key milestones, dependencies, slippage and spend. Review tasks with teams and have an instant view of where you at with each project: top level or at the most granular level.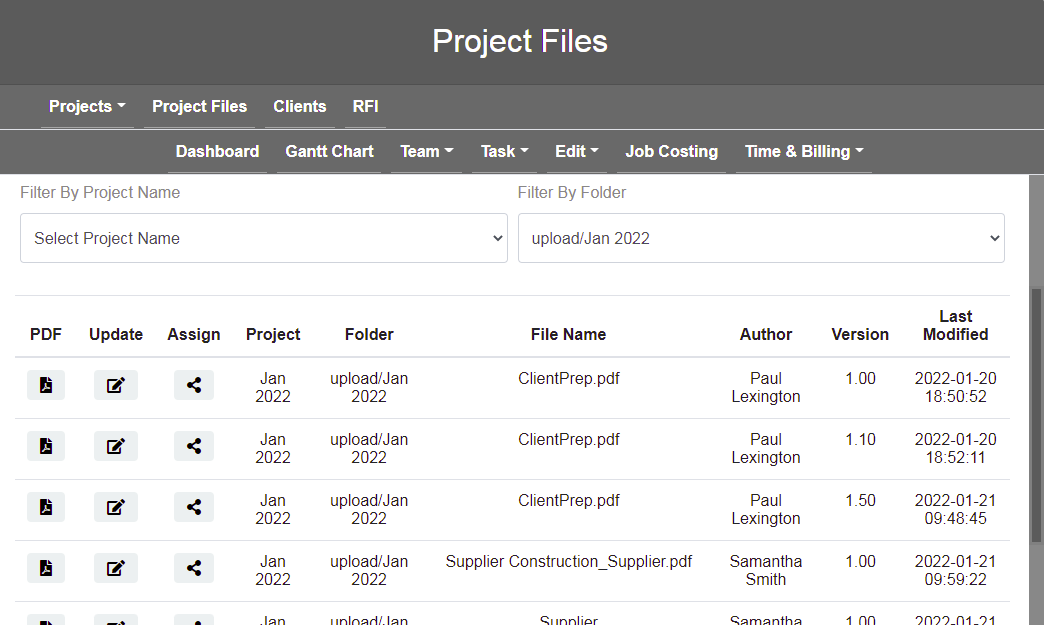 Organise Work Flows
Unlimited Folders
Use folders to organise work flows. Filter by project and folder to find data in seconds.
3-Way File Sharing
Sophisticated file versioning allows you to store and track every version of each file. Share files with the team and choose which file version to share with which 3rd party (clients, suppliers, sub-contractors and stakeholders) with just 2-3 clicks. Full access controls means only the right people access assigned files. Files are available to all parties real-time.
Third parties can also create unlimited folders and share files with your team. When you receive these files, we append 3rd party name to the file name, so that at a glance you know file origin.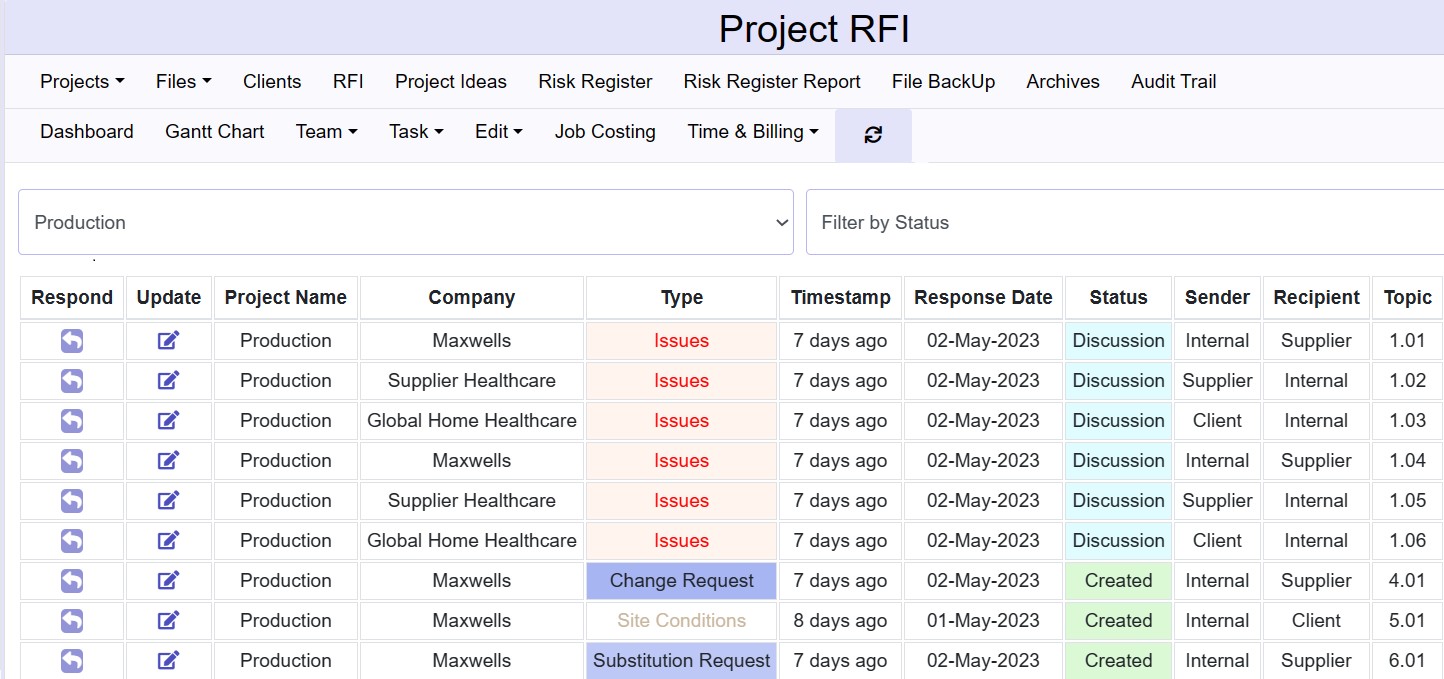 Issue Tracking & RFIs
Track and manage issues, clarifications, substitutions and change requests real-time. RFIs are grouped with each topic numbered to ensure you can work on the correct thread quickly. Save hours of wasted time searching through excel notes or email threads. It takes seconds to assign clients, suppliers, main contractors and sub-contractors to a Project, thereby activating RFIs with 3rd Parties.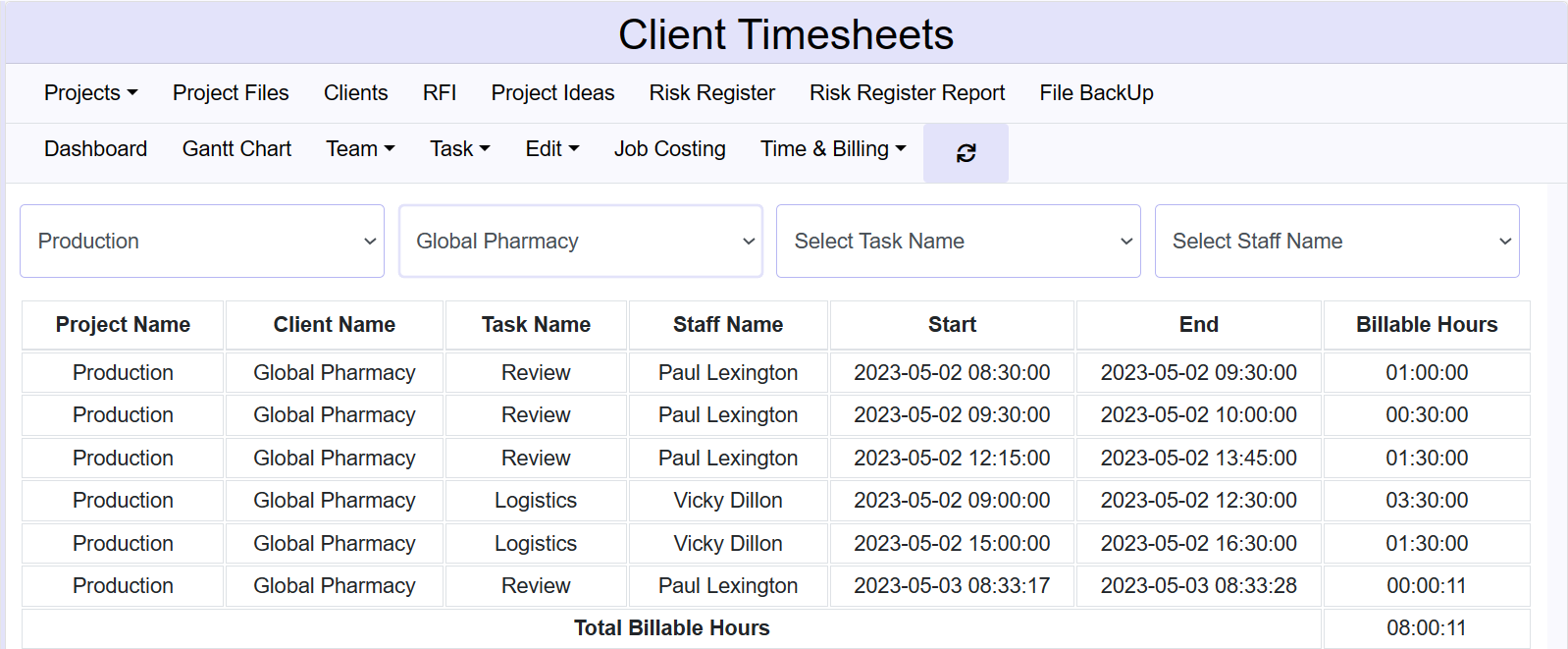 Job Costing, Time & Billing
Job Costing
Quickly estimate the cost of new projects and client orders with our Job Costing tool. It also allows you to estimate min, max and average costing and can incorporate the impact of delays in delivery or production.
Time & Billing
All Project members (internal and external) can track time per task, with a simple Start/Stop button, to allow for accurate client reporting and financial analysis.
Request a demo or consultation